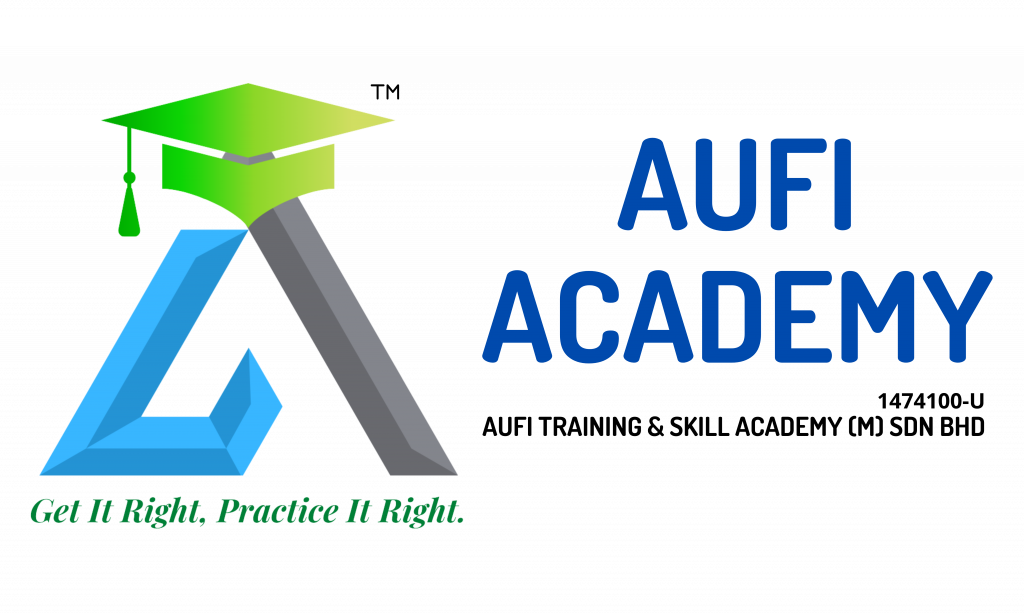 Aufi Training & Skill Academy (M) Sdn Bhd's skill and training programmes are diverse, spanning from personal development coaching, performance management, quality management system & leadership, motivational training and realtime industrial practice.
Established as the first Accredited Center of the Department of Skills Development (JPK) Malaysia in Batu Kawan, Penang in 2022, Aufi Training & Skill Academy (M) Sdn Bhd known as Aufi Academy. In January 2021, Aufi Academy moved from its temporary premises at the Batu Kawan Industrial Park (BKIP) to the present 24,000 sqft site at Vortex Business Park, Simpang Ampat Penang approximately 6.9 km from IKEA Penang.
We offer courses ranging from theory to skills. These are available at many levels to approximately 1,200 students at its 4 Schools on the main campus in the Vortex Business Park, Penang.
It also provides consultancy, testing, and advisory services to the industry under the ambit of Aufi Event and Management, the Academy's commercial arm.
Since the beginning, Aufi Academy has adopted the school system rather than the traditional Faculty system to ensure that its students are multi-disciplined from their exposure to other areas of study by other Schools. It also encourages students to be active in extra-curricular activities given the myriad of clubs and societies available.
Program Outline
Aufi Academy offers many programmes that are conducted by the following Schools:
School Of Pastry & Culinary Art
School Of Food Science & Technology
School Of Islamic Studies
School Of Technical & Vocational Education
The facilities that us provide for its students are delineated below:
An ICT Room filled with world-class displays & hi-tech PC
Art Gallery design Campus with fine art pieces.
Lecture learning aid system to facilitate classroom learning and teaching, including industrial workshop technology ready.
Banks, bookshop, pharmacy, a post office and retail outlet to cater to the needs of students
Mini library of over one millennium modern interior and an extensive network of electronic databases and internet access to attract students.
Students' residences that accommodate their stay near campus.
Sport Centre that is equipped with indoor and outdoor facilities that caters to students' sporting events and games.
Warm and cozy cafeterias, as well as well-designed pavilions.
These all are ongoing driven to frame and solve the greatest challenges of the future.